These days Higg has become one of the most popular words in RMG sector as it provides a module, Facility Environmental Module, to sustain environmental aspects of any facility. To show the strategies of the implantation of this module, a day long training titled "Strategies of Implementation of Higg Facility Environmental Module (FEM) 3.0 & Higg FEM 3.1 Upgradation" held in Chattogram last Friday, 21 June 2019.
The session was organized by USA based Audit, Certification and Training providing company Sustainable Management System Inc. This session was also registered by the Sustainable Apparel Coalition (SAC).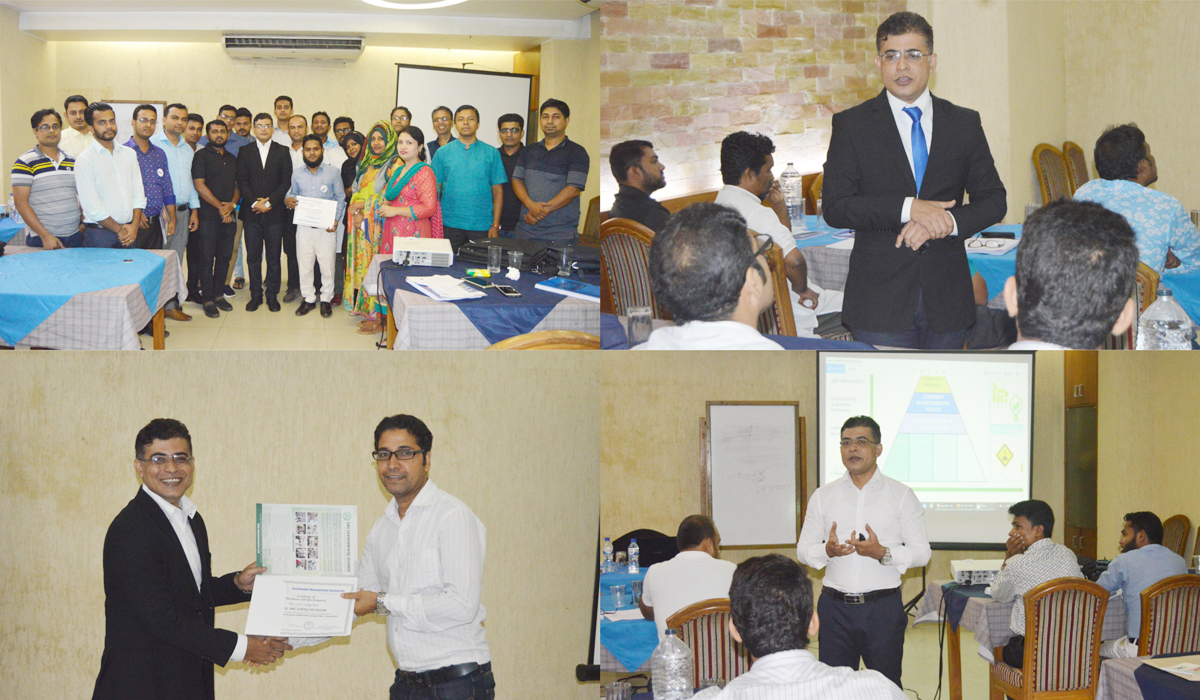 One of the most prominent trainers on Higg Facility Environmental Module, SAC listed trainer, Mr. Mohammed Al Tauhidul Islam, Sr. Manager, Compliance & Sustainability- Envoy Textiles Ltd., conducted the session as the Lead Trainer in which a good number of participants who are working on Higg FEM for their facilities joined.
Mr. Tauhidul Islam thoroughly discussed about the implementation strategies of Higg FEM 3.0 module that includes Environmental Management Systems, Chemical Management, Energy & GHG, Water, Waste Water, Air Emission and Waste Management which are helpful to accurately measure and score of a company or product's sustainability performance.
At the end of the session certificates of attendance had been handed over to each of the participants.