Sustainable Management System Bangladesh organized a day long training session on 'Roles & Responsibilities of a Welfare Officer: Laws & Practices' on 15 January 2021 at The Wisdom Campus, Uttara, Dhaka.
The session was conducted by the prominent trainer Ms. Sharmishtha Saha, Sr. Trainer- Sustainable Management System Bangladesh in which 23 representatives from RMG Industry, audit company, consultancy firm joined.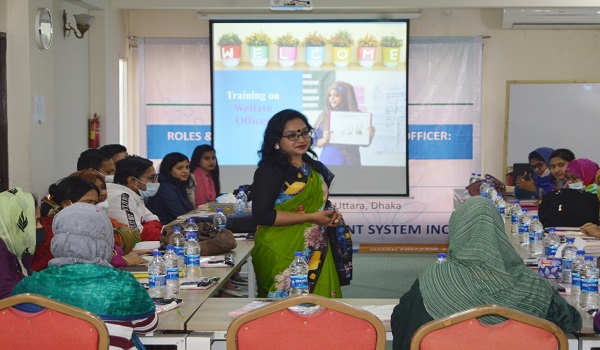 Ms. Sharmishtha Saha discussed about the roles and responsibilities a welfare officer has while working for an organization as prescribed by law and the current roles they are playing. PowerPoint presentation, Exercise, Sharing experience, Question-answer etc. were the some of the methods of this interactive session.
Mr. Abdul Alim, President & CEO- Sustainable Management System Bangladesh attended the session as the special guest.
At the end of the end of the session, certificate of attendance was handed over to the participants.