ISO 13485:2016 specifies the requirements for a quality management system where an organization needs to demonstrate its ability to provide medical devices and related services that consistently meet customer and applicable regulatory requirements. Sustainable Management System Inc. organized an 8 hours long online session on ISO 13485:2016 Medical Devices Quality Management Systems Requirements for Regulatory Purposes on 12-13 June 2020.
The session was conducted by Mr. Abdul Alim, President & CEO- Sustainable Management System Inc. in which 30 participants from garments manufacturing companies, buying houses, brands and universities attended.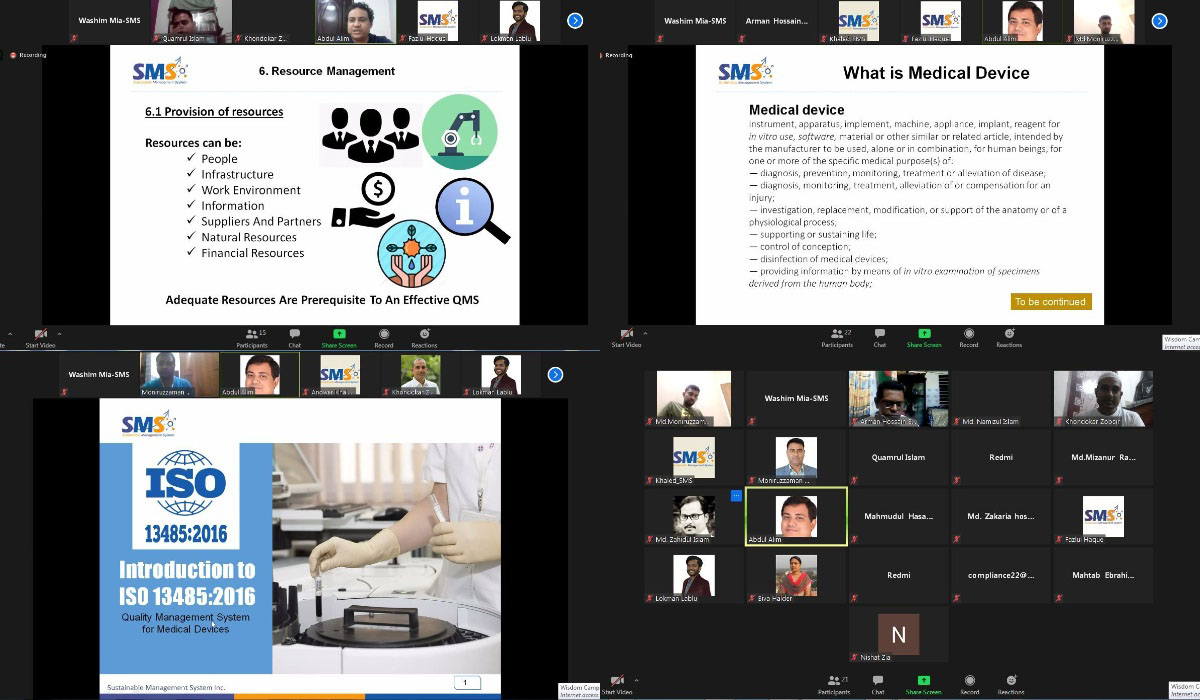 Mr. Alim discussed elaborately about the standard requirements, terms and definitions used in it, documents and records needed to retain.
ISO 13485 has been developed to be used by any organization involved in the design, production, installation and servicing of medical devices and related services. It can also be used by internal and external parties, such as certification bodies, to help them with their auditing processes.