Social and Labor Convergence Program (SLCP) presents a collaborative approach initiated by the manufacturers, brands, civil society, standard holders and service providers to minimize social audit fatigue and improve working conditions in our global apparel and footwear sector. It also increases the opportunity for greater comparability of social & labor data.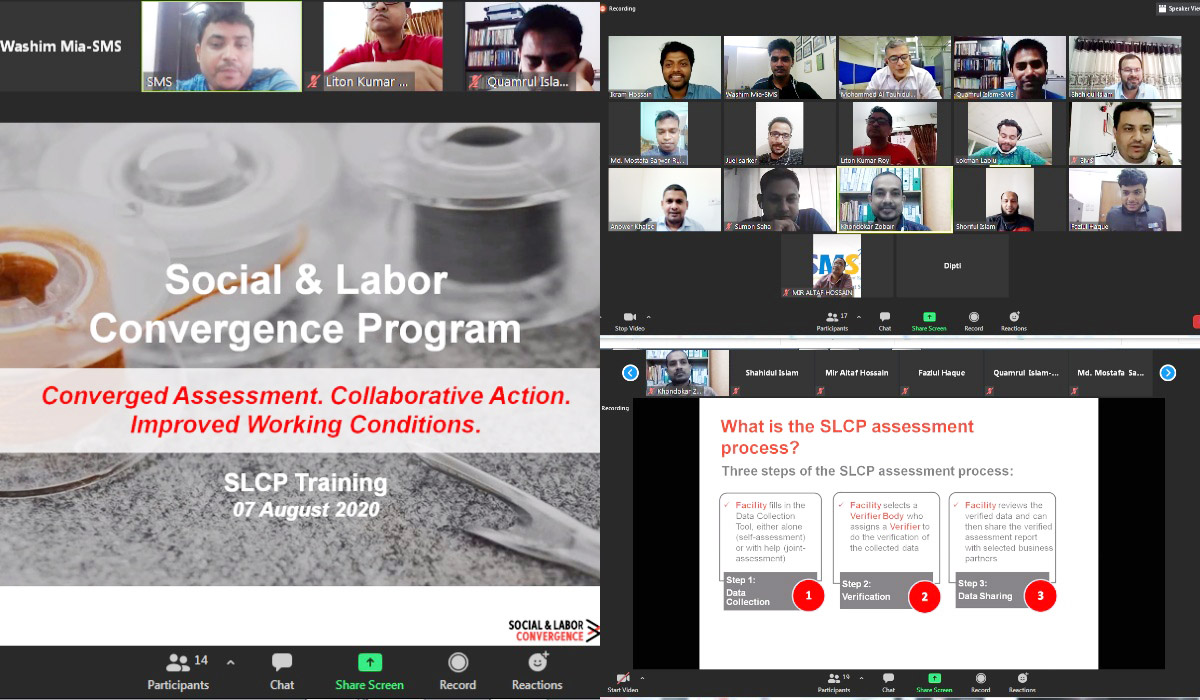 Sustainable Management System Inc. organised a 2 days long remote "SLCP Deep-dive Training Course" on 7-8 August 2020 to get to know its insights and mechanisms.
The session was conducted by the SLCP approved trainer Mr. Abdul Alim, President & CEO- Sustainable Management System Inc. in which some eager knowledge seekers joined as participants.