We see a lot of children on the streets of Bangladesh. Some of them are there by born. Sometimes these new born children don't know in their entire lifetime who their parents are and where their individual address is. These lives are born and brought up in the saddest portion of the city; streets, parks, railway station, bus stops, open skies to be exact. In some cases, they haven't the dare to dream for good food, new dresses and finally a better tomorrow. These unprivileged and support seeker children were on the spotlight as Sustainable Management System Bangladesh has come forward to bring smiles at least for some over hundred tender faces offering new clothes and food commodities for them as a part of 'SMS Eid Ananda' program. It counted season 5 this year.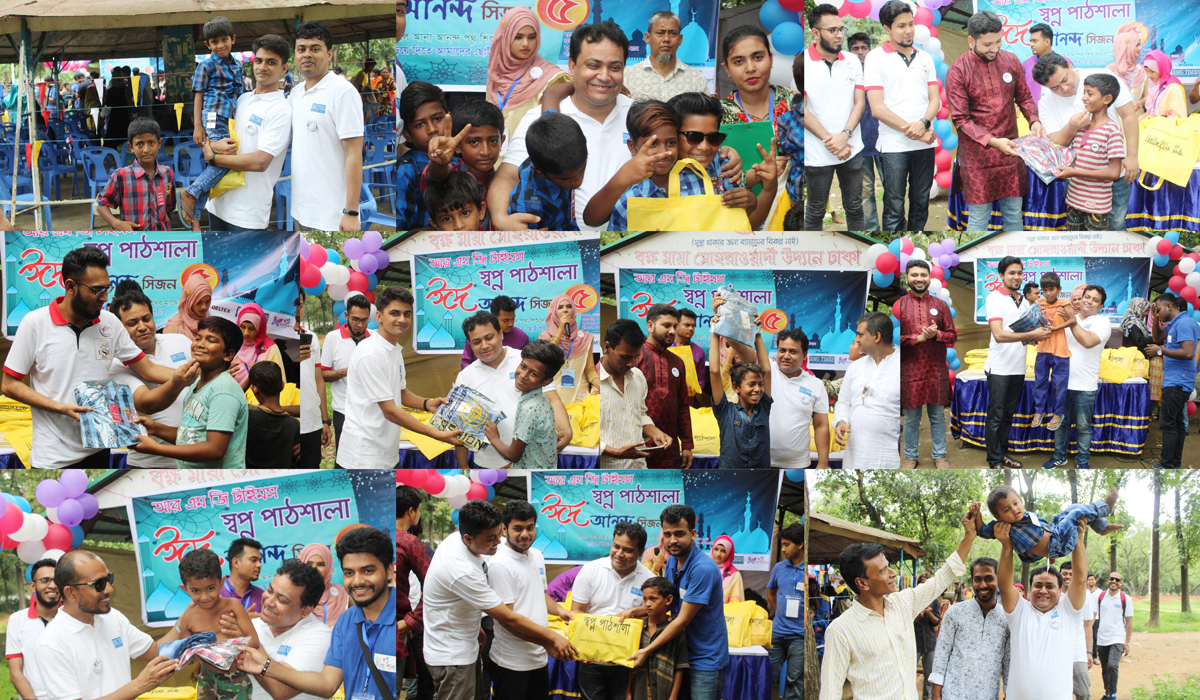 SMS handed over these new dresses and food items to 110 unprivileged children of 'Swapno Pathshala' on 24 May 2019 at Shaheed Sohrawardi Udyan, Dhaka.
USB Asia Ltd., a renowned Turkey based audit and certification company, Deltex GmbH Bangladesh, a well reputed Germany based buying house and RMG Times, apparels based online news source,  also joined hands supporting the program.
 "The demand of these children is not such big that one has to be in pressure to fill them up. What they need is just a simple living while all basic needs will be covered. Most of them have no identity, so what we are here for them. We have been distributing new clothes and some food items every year and this is fifth time we are with them. Everyone of us, who is well to do in the society, should extend our helpful hand for them as part of our social accountability", was saying Mr. Abdul Alim, CEO- SMS, in his speech.
The children were all seen shouting, jumping and smiling after getting new dresses in their hands out of happiness.