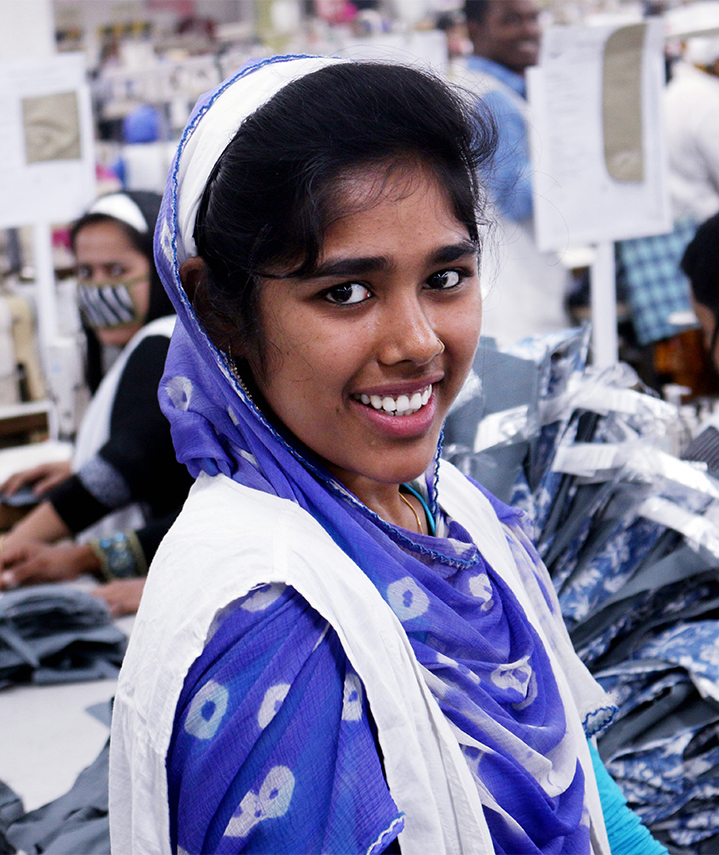 Over the past 5 years, factory safety in the Bangladesh RMG sector has greatly improved. Nirapon member brands believe in helping build capacity in the local Bangladesh market to support the efforts of owners and managers of garment factories to keep factories safe. Together, Bangladesh factory owners and their Nirapon member customers can help make the Bangladesh RMG industry one of the safest in the world.
Sustainable Management System Bangladesh
is the qualified and approved training provider of Local Training Providers

(LTP)

program powered by

Nirapon.
About Nirapon
Nirapon is committed to helping the factories from which its members source develop a sustainable culture of safety; to do so, it will focus on building capacity amongst Bangladesh's assessment and training service providers.  This will be accomplished by identifying service providers capable of supporting assessments, remediation, capacity building and training.  Factories manufacturing for Nirapon member brands will engage assessment and training service providers from the qualified pool, while Nirapon will validate the quality of services provided and alert membership to any potential risk and issues. Please visit Nirapon Website to know more details. 
About (LTP)
Nirapon will help build local training market capacity by developing a pool of qualified local training providers and training the trainers.  Factories are expected to adhere to minimum training requirements, which includes regularly prescribed worker, security guard and helpline safety training and the introduction of factory safety maintenance system training for managers.  The LTPs will work with factories to make sure that training requirements are met on a timely basis, through a train-the-trainer model.  Separate LTPs will perform periodic verification inspections of the training work being done in the factories.  Nirapon staff will administer the factory database, coordinate reports from the factories, and help members minimize duplication of both assessments and corrective action plans.  In addition, Nirapon will perform random visits on a 10%-20% sample of factories to test the quality of QAF services.  All reports from the approved third-party contractors will be collected, reviewed, distributed to relevant members and maintained by Nirapon.
Nirapons comprehensive list of local training providers can be found here