ISO 14001:2015 is an Environmental Management System (EMS) framework that helps an organization achieve its environmental goals through consistent review, evaluation, and improvement of its environmental performance. The assumption is that this consistent review and evaluation will identify opportunities for improving and implementing the environmental performance of the organization.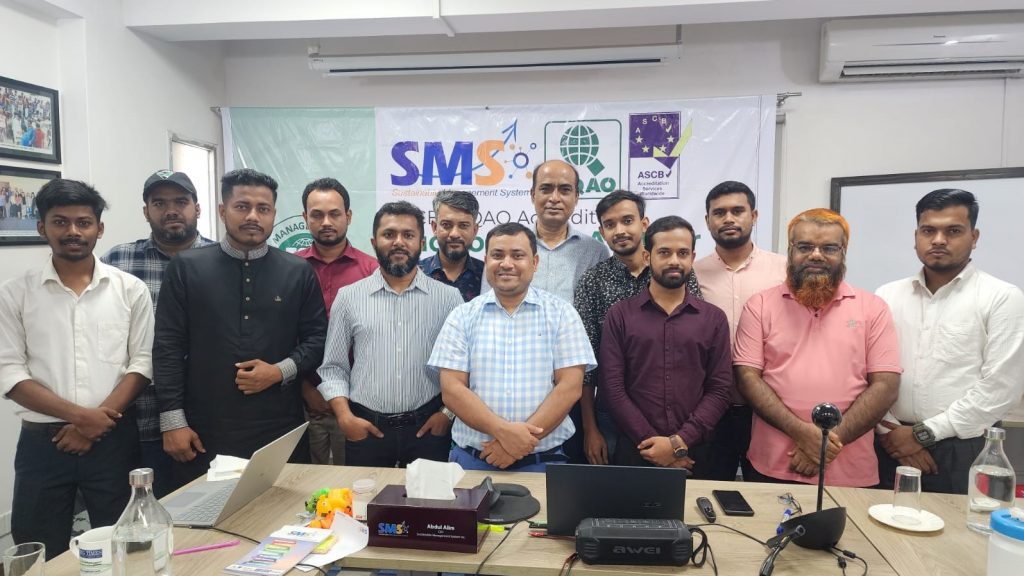 A 05 Days long (40 Hours) training titled 'Auditor/Lead Auditor Training Course to ISO 14001:2015 EMS' was conducted on 01-05 August 2023 in Wisdom Campus, Dhaka. It was conducted in both methods- In Person and Virtual. The session was organized by Sustainable Management System Inc., a US-based Audit, Inspection, and Training providing company.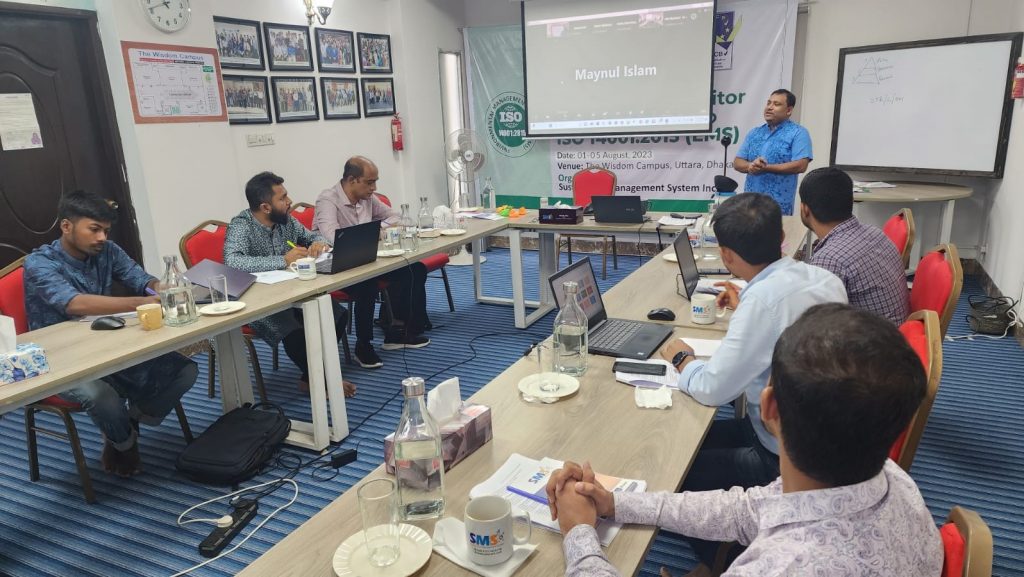 The training was conducted by internationally recognized trainer Mr. Abdul Alim, President & CEO- of Sustainable Management System Inc. in which 25 participants from different garments industries, buying houses, and Universities joined the session.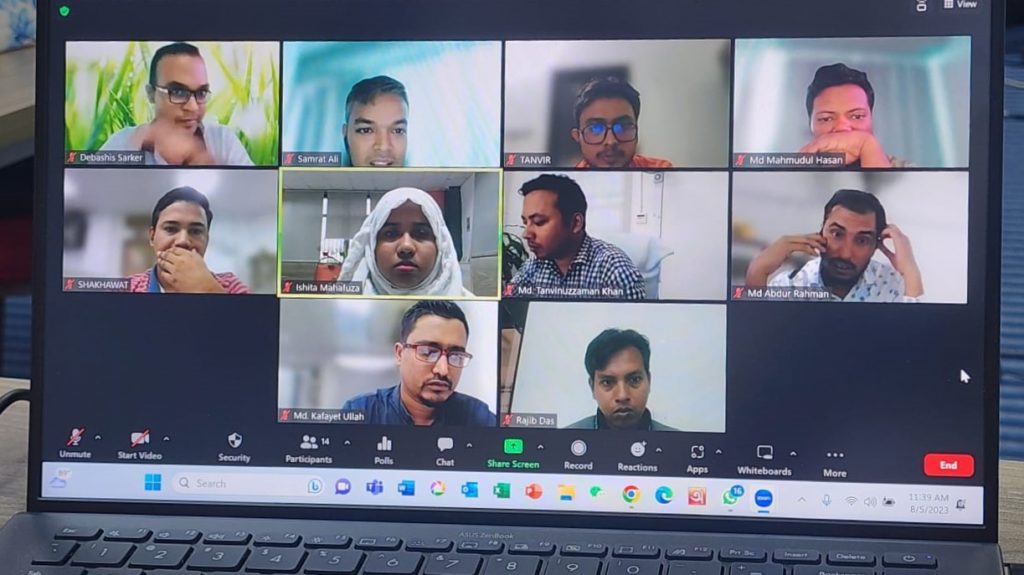 Mr. Abdul Alim discussed about the ISO 14001:2015 Environmental Management Systems (EMS) standard requirements, the implementation benefits of EMS in an organization, implementing strategies, and how one can verify the effectiveness of these international standard requirements as an auditor from a neutral point of view. PowerPoint presentations, exercises, open discussion, Question & answer, etc. were the main methods of the course. Finally, the session came to an end with the evaluation exam.