40 hours long 'Auditor/Lead Auditor Training Course to ISO 14001:2015 EMS' was conducted virtually on 21-22-24 & 29-30 January 2021
The session was organized by Sustainable Management System Inc., a US based Audit, Inspection and Training providing company.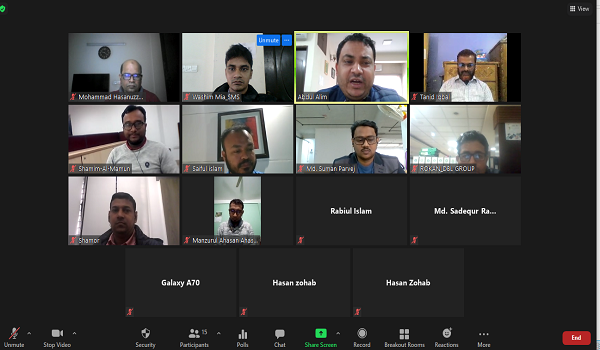 The training was facilitated by the international trainer and Management System expert Mr. Engr. Md. Hasanuzzaman, Sr. Trainer- Sustainable Management System Inc. in which participants from different garment manufacturing industries, audit companies, consulting farms and buying houses attended.
Mr. Hasanuzzaman discussed about this ISO 14001: 2015 Environmental Management Systems (EMS) standard requirements, the benefits and strategies of the implementation of it in an organization and how one can internally audit in favor of this international standard.