Environment is one of the most important stakeholders of any organization from which we are only extracting but it demands nothing in return. Ultimately, it's completely our responsibility to protect the environment and respond accordingly to its changing to sustain our business. If we want to verify or monitor that how much we are responsible towards our environment, we need to evaluate our environmental management system first internally or externally from where activities or decisions are made.
With a view to building up some competent auditors or verifiers, a 5 days long "ISO 14001:2015 Auditor/Lead Auditor Training Course" held at the Wisdom Campus, Dhaka, Bangladesh. Starting on 25th of November 2019, it came to a successful end yesterday, 29 November 2019.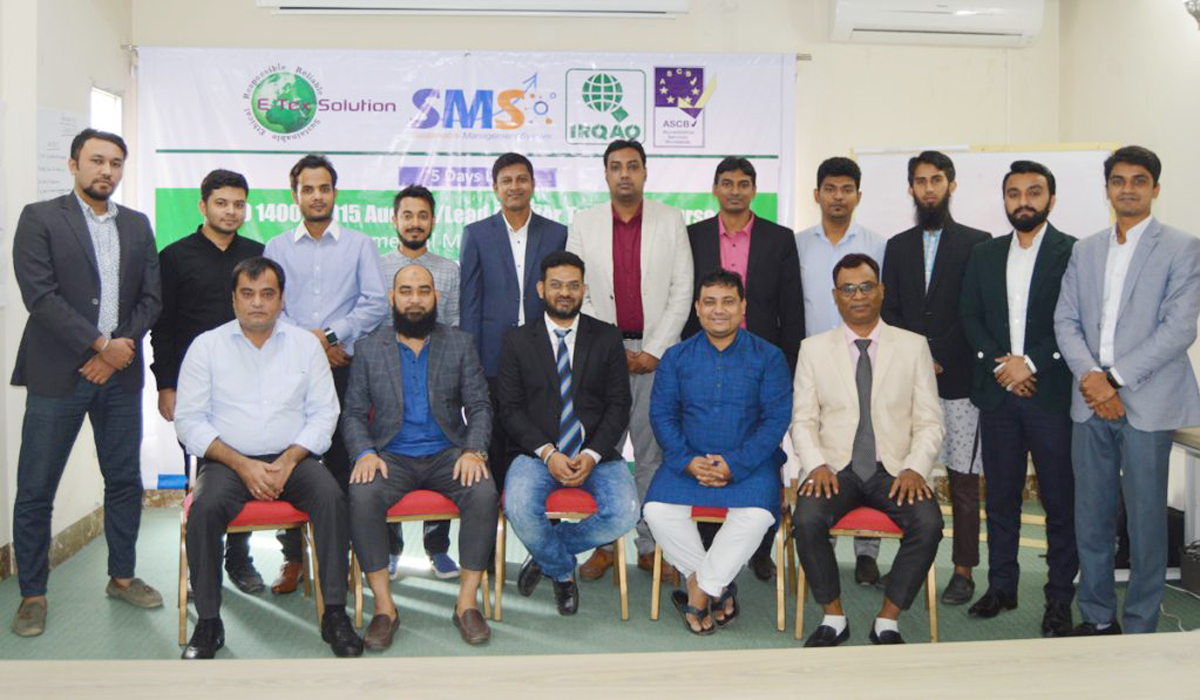 The session was organized by E-Tex Solution Ltd., a reputed audit and certification company, and conducted by two of the worldwide renowned facilitators Mr. Abdul Alim, CEO- Sustainable Management System Bangladesh and Mr. Rasel Parves, Managing Director- E-Tex Solution Ltd.
ISO 14001:2015 Standard requirements, how to audit against it, PDCA cycle, management system approach, audit initiating to reporting and lively opening meeting, facility tour, management and worker Interview, document review, exercise, presentation, closing meeting, question and answer, open discussion, evaluation exam etc. were the highlights of the session from the flawless presentation of the trainers.
The delegates will be qualified for conducting the ISO 14001:2015 EMS audit after the successful completion of this course.