A two days long training for the Mid Level Management (Line Chief, Supervisors, Floor In-charge) was conducted at Masihata Sweaters Ltd. on 01-02 February 2022. This session was a part of Harassment & Impacts Remediation and Capacity Building Program.
The session was conducted by internationally recognized trainer Mr. Abdul Alim, President & CEO- Sustainable Management System Bangladesh in which 82 participants attended who all are working as line chief, supervisor and floor in-charge.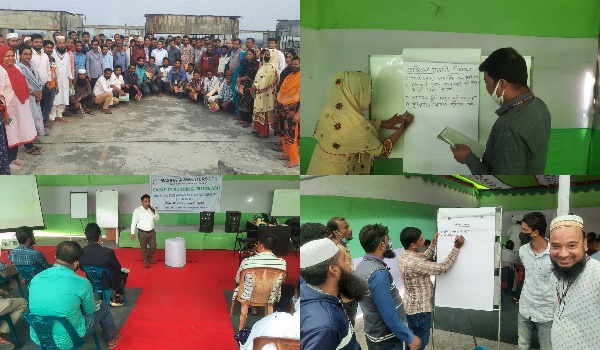 The total session conducted throughout 2 days was divided into 3 segments. At first day 'Awareness on Workplace Harassment and Impacts' and in the second day 'Cause, Effect and Solution of Hidden Grievances at Workplace' and 'Importance of Emotional Intelligence at Workplace were discussed.
Mr. Alim discussed how workplace harassment negatively impacts the production and spoils the fame, reputation of the company and brand; how it affects the social life and how it impacts on the country at large. He also discussed reasons of grievances, how it impacts to workplace and personal life and how mid-management can play an important role to make the grievance mechanism effective. Mr. Alim pointed on the importance of Emotional Intelligence in the workplace, how one can become Emotionally Intelligent and mid management can utilize the emotions in an effective way.