Higg is one of the most used terms of the time for the industry sectors specially in garments manufacturing arena. It provides a module to manage environmental aspects of a facility. To show the strategies of the implantation of this module a day long training titled "Strategies of Implementation of Higg Facility Environmental Module (FEM) 3.0 & Higg FEM 3.1 Upgradation" held in Dhaka last Friday, 3rd May 2019.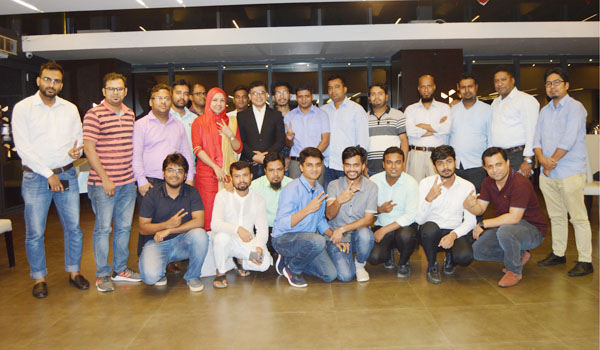 The session was organized by USA based Audit, Certification and Training providing company Sustainable Management System Inc. This session was approved by Sustainable Apparel Coalition (SAC).
Vastly experienced on Higg, SAC certified trainer, Mr. Mohammed Al Tauhidul Islam, Sr. Manager, Compliance & Sustainability- Envoy Textiles Ltd., conducted it as the Lead Trainer in which participants who are very keen on it and are working on Higg for their facilities joined as the delegates.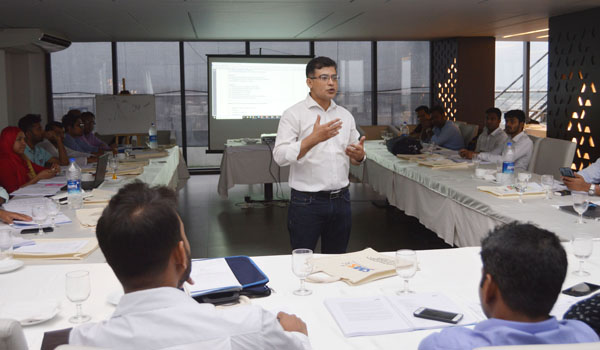 Mr. Tauhidul Islam thoroughly discussed about the implementation strategies of Higg FEM 3.0 module that includes Environmental Management Systems, Chemical Management, Energy & GHG, Water, Waste Water, Air Emission and Waste Management which are helpful to accurately measure and score a company or product's sustainability performance. He also answered different questions relating to it.
The session came to an end with the note that if a facility wants to upgrade the existing environmental status, nothing can be better tool than Higg because it provides a proper framework to give environmental aspect a sustainable shape.