Healthy employees are productive employees. To reinforce understanding of National & International standards related to health, Sanitation & well-being conditions at workplace, a 2 days long training on 'Workers' Health, Sanitation & Wellbeing in workplace: Laws and Practice' was held on 23-24 August 2019 in Uttara, Dhaka. It was the 7th batch of the same titled session.
The session was organized by Sustainable Management System Bangladesh with the support from the Embassy of the Kingdom of Netherlands, Working With Women- II by SNV Netherlands Development Organization and Bangladesh Institute of Labour Studies-BILS.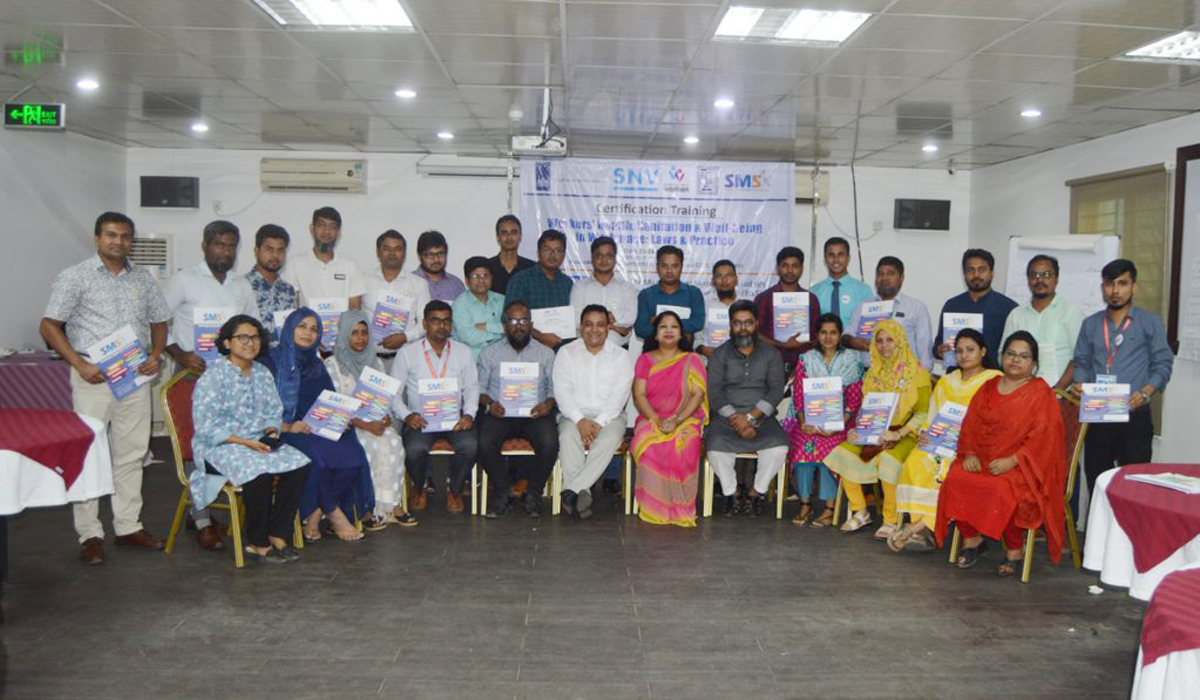 The session was conducted by the internationally recognized trainer Mr. Abdul Alim, President & CEO- Sustainable Management System Bangladesh in which a good number of participants from different garments factories attended.
Mr. Alim summed up the session at the reinforcement of the delegates' understanding of existing local, international laws and regulations related to health, sanitation & well-being conditions at workplace; strengthening their competency to conduct workplace assessment by using exclusive tool developed and enabling delegates' ability to design, develop and implement effective health, Sanitation & well-being programme in their respective organizations.
Ms. Nazma Yesmin, Project Coordinator- Bangladesh Institute of Labour Studies-BILS, Mr. Shaheduzzaman Robin, Managing Director- SBSL, were present during the certificate handing over segment.
The session came to an end with a note that every participant will develop a health & wellbeing model for the workers of their respective organisations.