1 hour long training on Foundation of Ergonomics was conducted virtually on the very first day of the new year, 01 January 2021.
The Training was organized by Sustainable Management System Inc.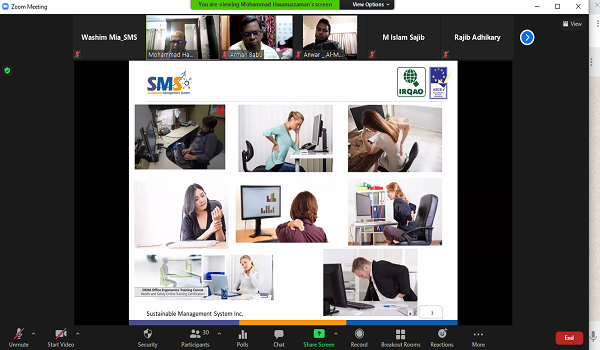 The training was facilitated by the international trainer and safety expert Mr. Engr. Md. Hasanuzzaman, Sr. Trainer- Sustainable Management System Inc. in which 76 participants from different garment manufacturing industries, audit companies, consulting firms and buying houses attended.
Mr. Hasanuzzaman discussed how ergonomic health impacts one's physical growth and how it plays role of the company's growth at the same time.