Policy is the statement of an organization from the top management on "what to do" and procedure is "how to do". Policies and procedures are designed to influence and determine all major decisions and actions, and all activities take place within the boundaries set by them. Procedures are the specific methods employed to express policies in action in day-to-day operations of the organization.
Sustainable Management System Inc. organized an 4 hours long online session on "How to write Policy & Procedure" on 03 July 2020.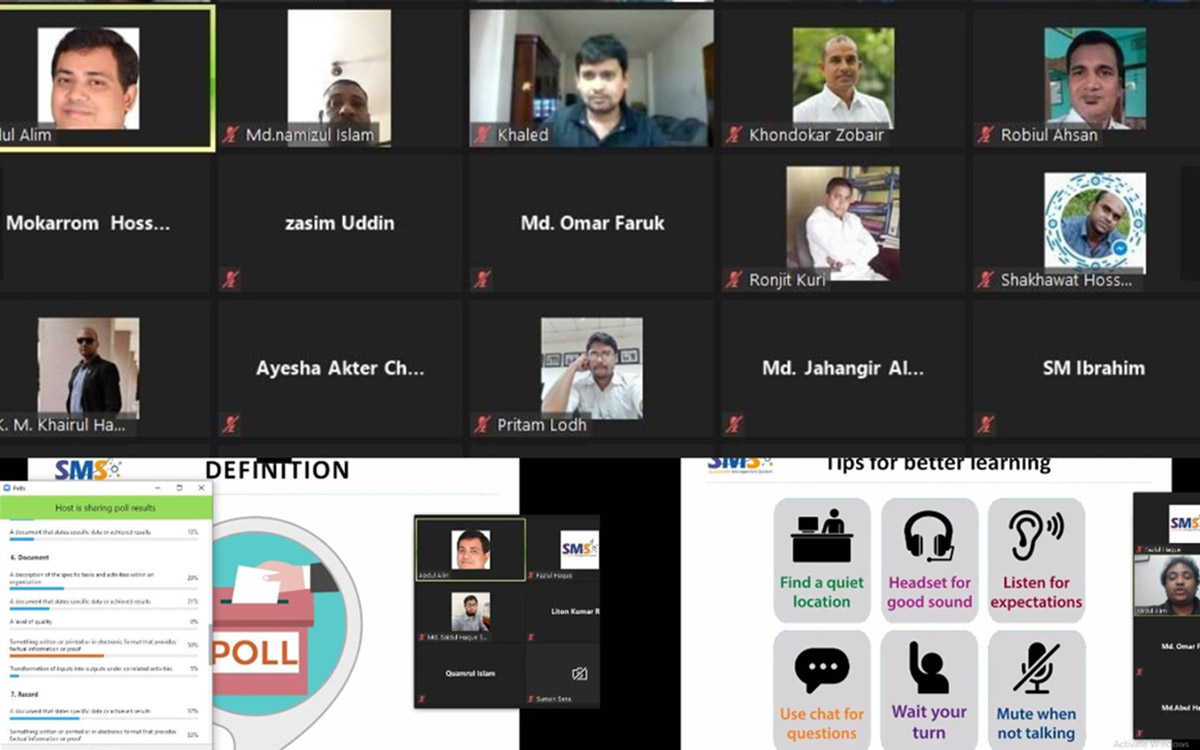 The session was conducted by Mr. Abdul Alim, President & CEO- Sustainable Management System Inc. in which 50 participants from garments manufacturing companies, buying houses, brands and universities attended.
Mr. Alim explained the techniques, tactics and methods to develop a policy, being the number one document of any organisation to get intended results and also procedure which is a step by step approach to reach that result.